Let's Get to the Bottom of Colon Cancer: Saltzer Health Hosts Giant Inflatable Colon Tour
16th March, 2023 | Published by Saltzer Health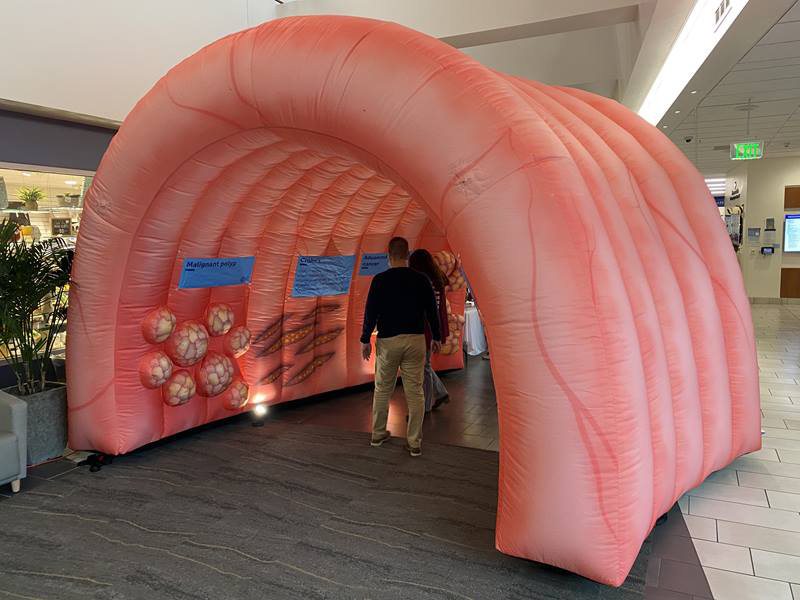 Saltzer Health, an Intermountain Healthcare Company, is taking the lead in the fight against colorectal cancer by conducting two community events on March 30th and 31st. The "Let's Get to the Bottom of Colon Cancer" campaign will feature an inflatable colon tour that will visit 22 Intermountain Health hospitals and clinics in Utah and Idaho in 30 days, bringing with it critical awareness about colon cancer and the importance of potentially life-saving screenings.
The giant inflatable colon is an interactive opportunity for the public to see what it looks like inside a human colon –– not a view many people get to see. As people walk through the 12-foot, 113-pound inflatable colon, it depicts the different stages of colorectal cancer, starting with the earliest stage of a precancerous colon polyp. The display is designed to educate people about recommended screenings and raise awareness about how to prevent this disease.
Colorectal cancer is the third most common cancer in the United States, with over 140,000 new cases diagnosed each year. Regular screening, starting at age 45 for most people, can detect the cancer early and increase the chances of a complete cure. However, despite the effectiveness of colonoscopies, many people avoid getting screened, primarily due to fear and misconceptions.
According to John Dever, MD, a board-certified gastroenterologist with Saltzer Health, "Colonoscopy is the gold standard for detecting and preventing colorectal cancer. It is a safe and effective screening test that can detect precancerous polyps and remove them before they develop into cancer." Dr. Dever stressed the importance of taking control of one's health and better understanding that colon cancer is preventable, treatable, and beatable when detected early.
The "Let's Get to the Bottom of Colon Cancer" campaign aims to encourage people to schedule a colonoscopy screening. The Saltzer Gastro Center is offering screening appointments for those who want to schedule them. People with an average risk of colon cancer should start their screenings at age 45. A colonoscopy, which is an examination of the inside of your colon, is the most effective method of screening for colon cancer, precancerous growths, and polyps. If an abnormal mass or polyp is identified during the outpatient procedure, the physician will identify the best course of treatment, which may include removing it during the procedure.
The community events on March 30th and 31st are an excellent opportunity for those who want to learn more about colon cancer and the importance of screening. Visitors can talk to healthcare professionals, learn about the different types of screening methods, and ask questions.
Dr. Christoph Woerlein, a gastroenterologist at St. George Regional Hospital, emphasized the importance of these events. "The giant inflatable colon is definitely a conversation starter. It illustrates how colon cancer develops from polyps and shows how physicians inspect a colon for precancerous polyps. It also drives home the point that prevention is the best strategy to beat cancer."
The "Let's Get to the Bottom of Colon Cancer" campaign is a crucial initiative that Saltzer Health is taking to fight colorectal cancer. With events such as these, Saltzer Health is educating the public about the importance of early detection and prevention, thereby saving lives.
Tour locations near you
March 30 – Saltzer Health Ten Mile Medical Campus
March 31 – Nampa Rec Center
Take action now
Don't wait until it's too late. Schedule your colonoscopy today. Call 208-960-0650, chat from website or visit this link to request an appointment.
Remember, early detection is key to successfully treating and preventing colorectal cancer. By taking the time to get screened, you can protect yourself and your loved ones from this disease.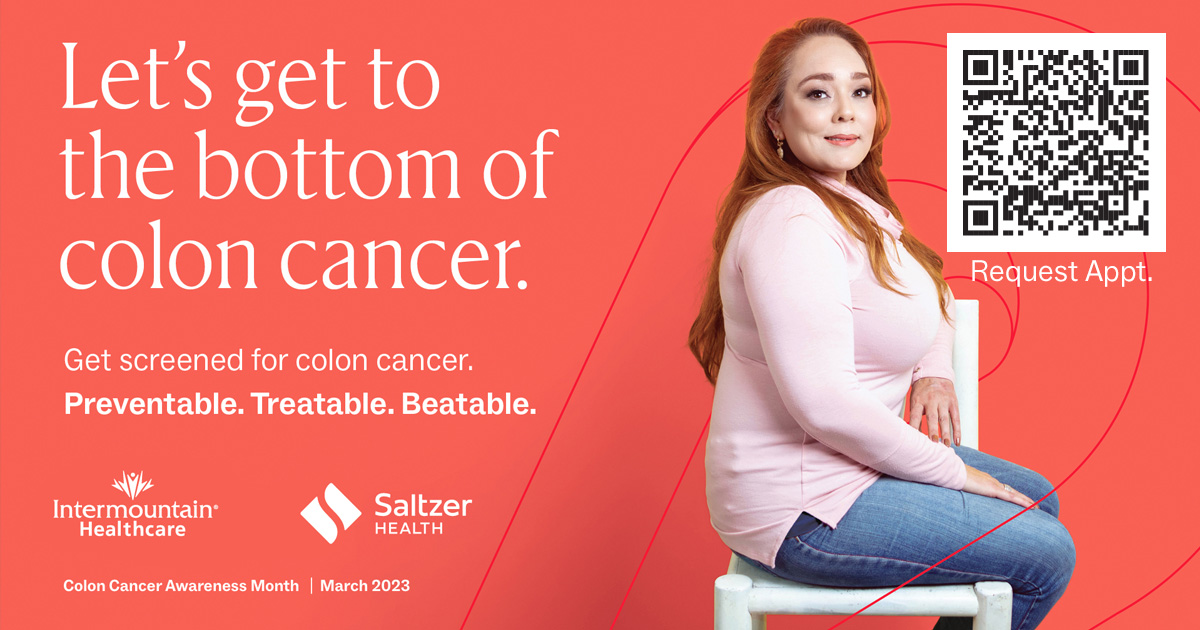 Highlighted Provider
---