Colorectal Cancer Screenings: Beginning at Age 45 instead of 50 Can Save Your Life
4th August, 2022 | Published by Saltzer Health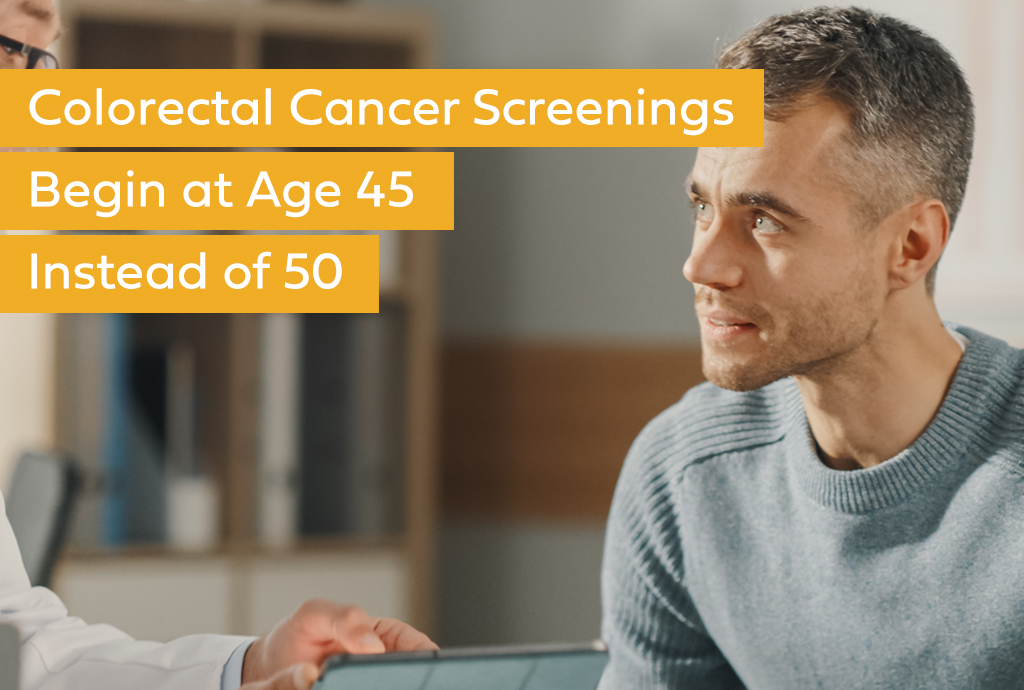 Colorectal cancer survival in the United States has improved significantly over the last three decades. But research shows that colon cancer rates have been increasing in younger adults (under age 50) for years. Ultimately, getting your colonoscopy at age 45 can prevent cases of colorectal cancer and save lives.
A colorectal cancer screening is done to look for cancer in the colon and rectum. There are different types of colorectal cancer screenings. A fecal occult blood test (FOBT) looks for blood in a stool sample and is done at home every year. There is no preparation or recovery time needed. During a colonoscopy, the patient goes under anesthesia while the provider feeds a lighted camera and scope into the rectum and colon to look for small growths called polyps, which may develop into cancer. It requires a bowel cleanse and is normally done every ten years. Saltzer Health urges you to talk to your doctor about what colorectal cancer screenings are right for you. Screening guidelines may change based on sex, age, and family history.
In addition to screenings, these lifestyle habits can help prevent colorectal and other cancers:
Avoid tobacco. This includes cigarettes, e-cigarettes, vaping, and chewing tobacco.
Maintain a healthy weight. Obesity is a risk factor for many types of cancer.
Be physically active. Move your body for at least 30 minutes each day.
Eat healthy food. Diets high in fruits and vegetables and low in fats and red or processed meat can help prevent colorectal cancer.
Limit alcohol. Drink in excess can lead to an increased risk of colorectal cancer.
Get your colonoscopy today, a 15-minute colonoscopy could save you 15 years or more on your life. Saltzer offers quality, and affordability and you don't need a referral to schedule your colonoscopy.
For more information click here or call 208-960-0650.