Brian Hite, RN has joined Saltzer Health as the Manager of a new patient transport program
25th May, 2022 | Published by Saltzer Health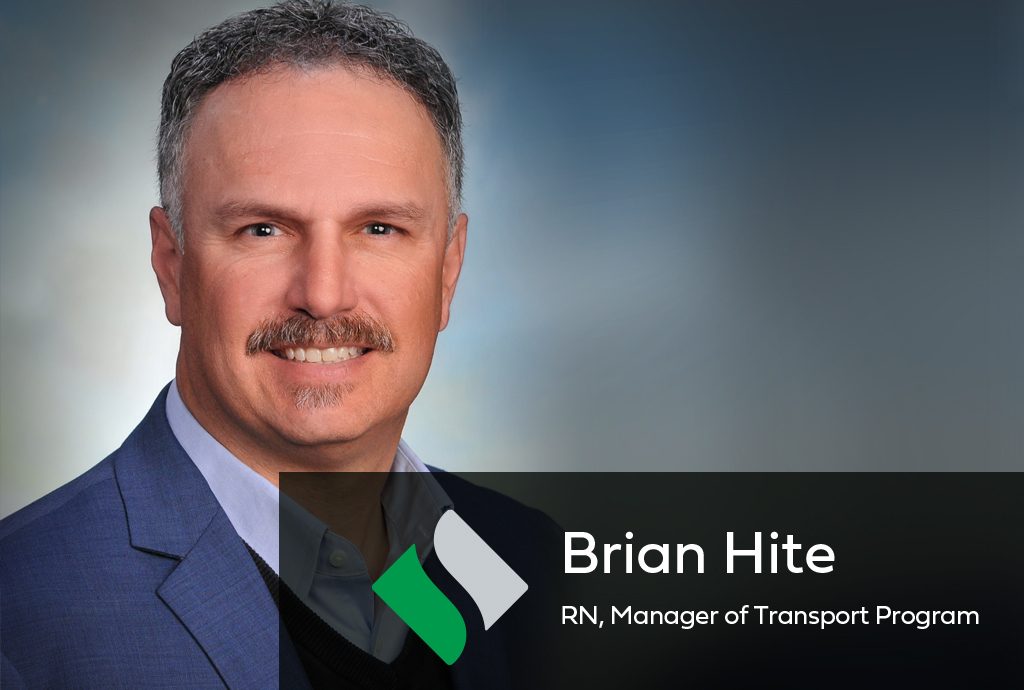 Brian Hite, RN has joined Saltzer Health as the Manager of a new patient transport program based at Saltzer Health's Ten Mile Medical Campus in Meridian. Mr. Hite works closely with Dr. Rourke Yeakley, Medical Director of the Saltzer Health urgent care clinics and a former Emergency Room physician in the valley.
As a Certified Critical Registered Nurse (CCRN) and Certified Flight Registered Nurse (CCRN), Mr. Hite has been hired to develop and manage patient transportation services within Saltzer Health, an Intermountain Healthcare company. This new service line will provide internal and external patient transportation by ambulance able to provide Basic Life Support, Advanced Life Support, and Critical Care Services.
"Hite and his team will provide excellent specialty care services through the lens of a value-based care model," said Dr. Yeakley.
Mr. Hite has 25 years in Emergency Medical Services and most recently served as the Clinical Educator for Air St. Luke's within the Treasure Valley. Additional duties in his tenure with Air St. Luke's were to serve as the Interim Senior Manager of Clinical Practice. During his time as the Clinical Manager, Mr. Hite was the Quality Management committee chair responsible for departmental Quality Assurance through the Ground and Air Medical Quality Transport (GAMUT), a data analytics platform for medical transport programs to track, report, and evaluate their performance on transport-specific clinical metrics. He was also responsible for specialty accreditation in coordination with the Commission on Accreditation of Medical Transport Systems and Joint Commission on Accreditation of Healthcare Standards, and management of local, state, and federal licensing requirements.
Before moving to Idaho, Mr. Hite worked as a Flight Nurse, Preceptor, and Educator for California Shock Trauma Air Rescue (CALSTAR) in the greater Sacramento area.
Before California flight nursing, Mr. Hite worked as a staff nurse in the shock trauma ICU at Intermountain Medical Center, in Salt Lake City.
Currently, Mr. Hite is working towards a master's degree in Nursing Administration and holds a Bachelor's in Nursing from Capella University and a Bachelor's in Mathematics from the University of Kentucky.