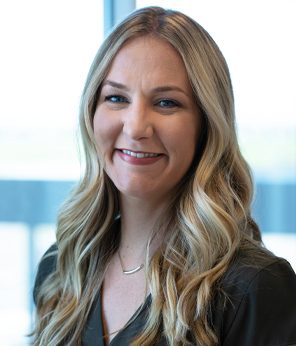 Specialties: Physical Therapy
Board Certified in Sports Physical Therapy
Jennifer (Backs) Eikanger is a board-certified specialist in sports physical therapy and manager of the physical therapy and rehabilitation clinic at Saltzer Health's Ten Mile Medical Complex in Meridian.
As the clinic leader, Jenn coordinates day-to-day operations, provides patient care, and ensures that rehabilitation services maintain excellence in patient safety, patient experience, quality, access, and stewardship.
As a skilled clinician and sports clinical specialist, Jenn specializes in the treatment of orthopedic injuries and injury prevention in athletes of all ages and competition levels. she takes pride in collaboration and relationship building while offering effective, evidence-based care focused on overall well-being and health in addition to treatment of injury and illness.
Previously, Jenn served in clinical and leadership roles at St. Luke's Health System where she worked as a clinic manager and physical therapist in outpatient adult rehabilitation. She also served as program director for the APTA-accredited sports physical therapy residency program at St.Luke's, which aims to mentor and train other physical therapists for a career specializing in sports physical therapy.
Before moving to Idaho, she worked as a staff physical therapist and sports physical therapy resident at Proaxis/ATI Physical Therapy in Greenville, S.C.
Jenn earned a bachelor's degree in exercise science and a doctorate in physical therapy at St. Louis University Doisy College of Health Sciences in St. Louis, MO. Following graduation, She completed residency training in sports physical therapy at Proaxis Therapy in conjunction with Steadman Hawkins Clinic of the Carolinas. The mentorship she received during residency solidified the value of health care team collaboration and evidence-based care, which Jenn aims to emulate in her practice today.
Jenn is actively engaged in community activities through regular volunteer work with the Challenged Athletes Foundation of Idaho and assisting with medical coverage at various athletic events throughout the Treasure Valley. She has given presentations about injury prevention to Gowen Field Air National Guard and the Rolling H Cycling Club, and has also volunteered with the Challenged Athletes Foundation of Idaho, Boise Parks & Recreation Adaptive Recreation Program, Snake River Stampede and Twilight Criterium Cycling Race.
Born and raised in the Midwest, Jenn was fortunate enough to take regular family ski trips to Colorado and Utah, which played a large role in her decision to move west to Idaho when a friend presented her with the opportunity. Since moving here in 2016 she has embraced the access to the outdoors where she continues skiing and has taken up mountain biking as well. She met her husband, Tyler, here and is excited to continue to lay down roots and make the Treasure Valley her home (a decision that was easily approved by her dog, Bear).
Philosophy
As a physical therapist, my job is to provide the tools and education patients need to play an active role in living their healthiest lives possible. Health care is a team sport; the patient is an important member of that team, and should be playing an active role in their care. I do my best to collaborate and combine the patient's knowledge of their own body and circumstances with my knowledge of the musculoskeletal system to create an individualized plan to empower people to lead happy, healthy lives.
Areas of Interest/Specialty
Post-Operative Rehabilitation
Injury Prevention
Adaptive Athletics/Activities
Overhead Athletics/Activities
Hip Pain/Pathology
Personal Interests
Good times with friends and family, mountain biking, skiing, volleyball, exploring/traveling
See what others are saying
Jennifer (Backs) Eikanger provides services in:
---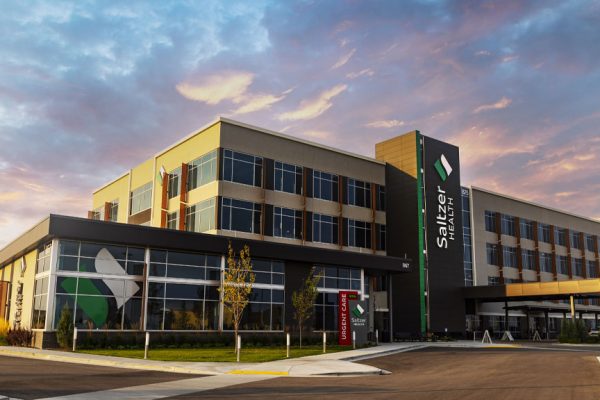 Address
875 S. Vanguard Way
Meridian, ID 83642
---
Education & News

Featuring Provider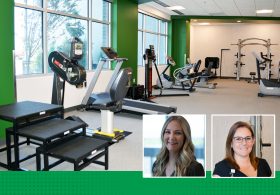 Posted in: Recent Health News
Saltzer Health has opened a new fully equipped physical therapy and rehabilitation clinic at Ten Mile & I-84 in Meridian.