April 16, 2019 5:31 pm | Published by Saltzer Health

Were you aware there was an eCW upgrade this week last week at Saltzer Medical Group? No? You may have noticed a different look and feel to eCW. Crucial members of our team have been planning this upgrade for over a year. With the incredible leadership, guidance, and teamwork from over 20 highly engaged members, we were able to launch the latest version without a hiccup. These members exemplify the core values in their commitment to teamwork, excellence, and dedication to fulfill the mission, "To serve our patients in the manner worthily of their trust" that is relentless of this pursuit. What a momentous EVENT!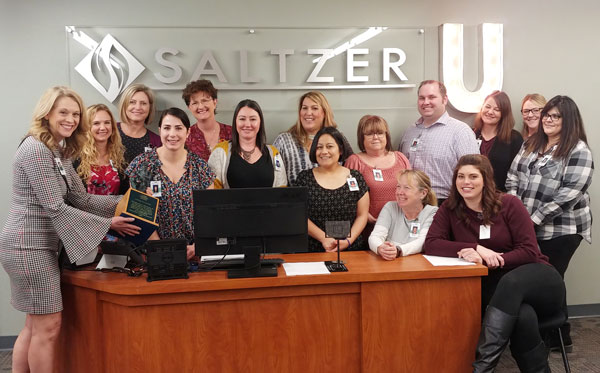 Thank you for your hard work!

Tags: Great Employees Saltzermed Team Work Thinker Award

Categorised in: Monthly Features