Imaging FAQ's
Saltzer Health Imaging
(2)
ABSOLUTELY!
Patients should be an advocate for their health and request to go to Saltzer Imaging for their imaging needs.
If you're not offered a choice of locations for your diagnostic imaging, tell your doctor you want to go to Saltzer Imaging. If you're still not given a choice, ask for your order and make your own appointment at the location of your choice. Be an advocate for your health.
Yes!
However, patients do need an order in hand from a referring physician.
At Saltzer Imaging, we take pride in scheduling appointments in a timely manner through 'person to patient' phone calls. You will never be bothered with impersonal automated phone systems, and we promise to keep any hold times to a minimum. Each team member is trained to take your pertinent information and work to schedule an appointment that is convenient for you.
Often, your referring physician will make an appointment for you. Some offices prefer to fax us your order and insurance information, then have us contact you to make the appointment. If you are asked to schedule your own appointment, please have your physicians' order and insurance information available when you call. We can be reached Monday through Friday from 7:00 a.m. until 7:00 p.m. and Saturday from 8:00 a.m. until 4:00 p.m.
Saltzer Imaging team members work to schedule your appointment as quickly as possible. We know you are anxious for results, and we can often accommodate very prompt appointments. However, there are some insurance companies that require a five-ten day process for pre-certification and, if that is the case, you will be notified of this situation when you make your appointment.
Yes, doctor's referrals are always required. If your doctor has provided you with a written referral for your diagnostic exam, please bring it with you. If your physician's office is sending the referral for you, we can accept faxed referrals.
Billing and Insurance
(6)
Saltzer Imaging employs an Insurance Specialist on site who will verify online with your insurance company and check your benefits immediately as we schedule your appointment. If precertification is required, we will work with your referring physician to obtain that information prior to making your appointment. Insurance plans vary in the benefits they provide, so it is best to contact them if you are unsure of your coverage. Please keep in mind, that even if your plan covers the scan, you will be responsible for any co-payment, co-insurance, or deductible amount.
It is best to contact your insurance company prior to your appointment so that you will be informed and prepared to pay any amount due at the time of service.
Saltzer Imaging is a preferred provider of numerous insurance plans and new plans are frequently added throughout the year.
Yes, like hospital imaging departments there is a bill for the scan and then as separate bill for the interpretation.
Typically, MRI and CT scans require pre-authorization (also called pre-certification). Our on-site Insurance Specialist will work with your referring physician to obtain the pre-authorization information prior to scheduling your appointment.
Saltzer Imaging offers discounted rates for those who are uninsured (self-pay). Full payment is expected at the time of service to receive the discount. Please contact a billing specialist for current self-pay rates.
ASK YOUR PROVIDER ABOUT USING SALTZER HEALTH FOR YOUR IMAGING
Dedicated to providing high-quality patient care, Saltzer Health Medical Imaging Center offers advanced technology and exceptional service. Our state-of-the-art facility is centrally located in the Treasure Valley, ensuring easy access for all patients. With a focus on affordability, we provide world-class medical imaging services with savings of up to 60% compared to local competitors.
4.9

See what patients are saying
Displaying 66 Patient Reviews
---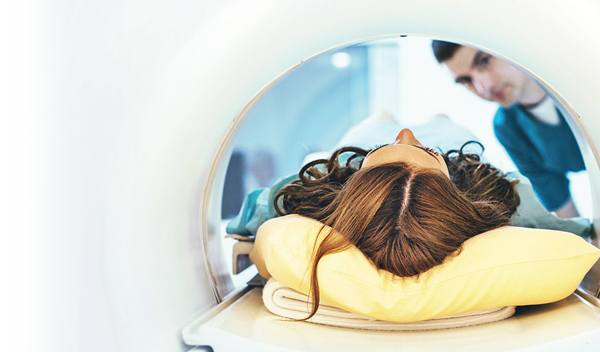 Five Modalities
Our imaging center is equipped with new brand-new technology in spacious and warm suites — allowing for maximum patient comfort and safety.
X-Ray – Available 24 Hours a Day, 7 Days a Week
X-rays use invisible electromagnetic energy beams to produce images of internal tissues, bones, and organs on film or digital media. Standard X-rays are performed for many reasons, including diagnosing tumors or bone injuries.
CT – Available 24 Hours a Day, 7 Days a Week
Computed tomography or CT scan uses X-rays to produce pictures or images of inside the body. A CT provides greater detail of soft tissue such as organs or blood vessels than a traditional X-ray. In computed tomography, the beam moves in a circle around the body allowing many different views of the same organ or structure.
Ultrasound
An ultrasound — also known as a sonogram — uses sound waves to produce images of soft tissues inside the body. Based on the frequency of the sound waves, the signals are translated into images on a computer.
DEXA
A bone density scan, also called DEXA, uses an X-ray to measure the bone mineral content and density. A DEXA measures the bone density of spine, pelvis, lower arm and thigh. A DEXA scan can help to identify fragile bones before they break.
MRI
The MRI is used to look at the spine, joints, bones and organs such as abdomen, pelvis, chest and sinuses. MRI uses high-powered magnets and radio waves to produce images. The MRI scanner is shaped like a building block with a large hole in the middle where the patient lies on a table during the exam. In our MRI suite, a specially designed ceiling display creates a calming natural environment for patients.
---
Saltzer Health Medical Imaging Center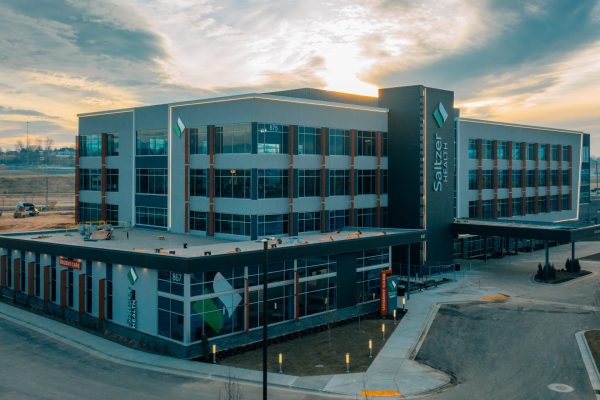 Address
875 S. Vanguard Way, Suite 100
Meridian ID 83642
Located at the I-84 Ten Mile exit

Contact Us
Fax: 208.960.0725
Hours
X-Ray & CT
24 hours, 7 Days a Week
Dexa, Ultrasound, MRI
8:00 a.m.-8:00 p.m. Monday-Friday
Medical Imaging Price Comparisons
| Exam | Hospital | Saltzer Health |
| --- | --- | --- |
| Chest X-Ray; 2 view | $297 | $79.95 |
| CT Chest w/contrast | $1665 | $426.20 |
| CT- Abdomen & Pelvis w/o contrast | $2755 | $462.15 |
| Ultrasound; Abdomen | $445 | $210.17 |
| MRI Brain w/o Contrast | $2973 | $533.38 |
| MRI - Lumbar with & w/o contrast | $2973 | $805.68 |
| CT Calcium Scoring | $970 | $200 |
| | Does NOT include Radiologist interpretation fee | INCLUDES the Radiologist interpretation fee |