Dr. Katie Copeland offers advice for parents of teens during pandemic
2nd April, 2020 | Published by Saltzer Health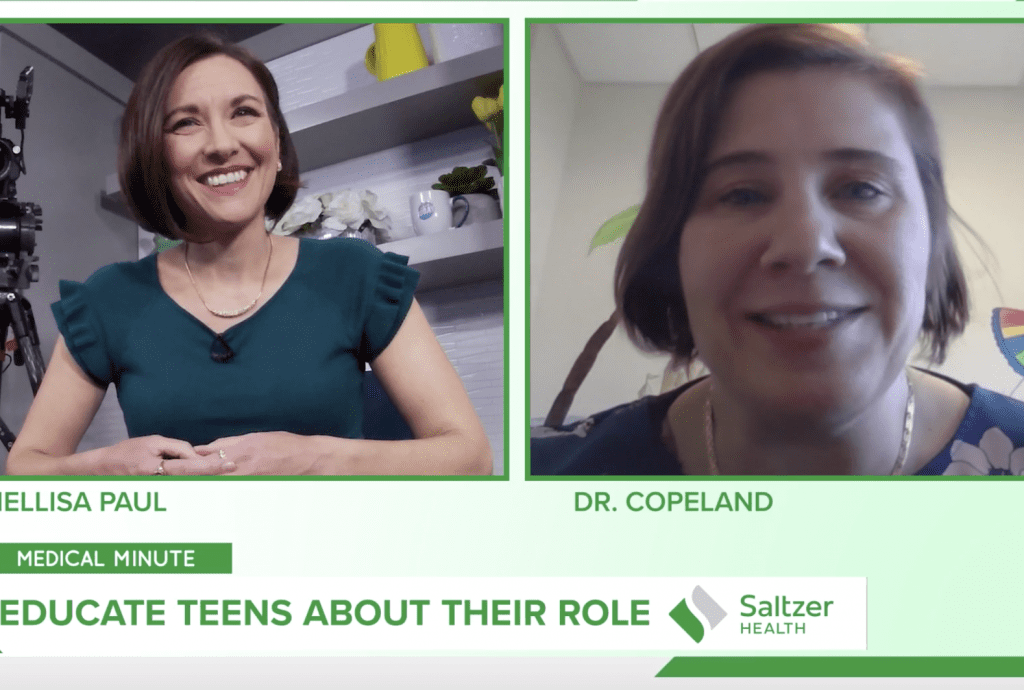 Teens and young adults face unique challenges, especially during the pandemic.
Dr. Katie Copeland, a family medicine provider at Saltzer Health, shares some helpful advice for parents on the KTVB Medical Minute.
How can parents help their middle school and high schoolers stay safe?
"Talk about their role in the community and their family and their importance in the spread of this disease," Dr. Copeland said.
"With a pandemic and infectious virus such as this, we are only as strong as our weakest link. The average person can spread the disease to five people. The longer people disregard the recommendations, the longer this will not be in good control and it will cause the stay-at-home order to be extended."
Parents can help teens cope by planning new ways to celebrate traditional events.
"All families have had to make some amount of adjustments. It has effected every one of us to varying degrees," she said. "It's hard not to be able to celebrate those traditional milestones in life that everybody looks forward to – senior skip day, graduation," she said 
"Those milestones should be recognized in a different way – maybe not the traditional way — but still try to recognize those milestones as best we can without endangering the health of our family and friends," Dr. Copeland said.
She recommends telemedicine as an option for teens who are struggling.
"If you have teens with excessive anxiety who aren't sleeping, are super irritable, have changes in appetite – that might be something that could be a problem and might be something you talk to your doctor about," she said. "Telehealth could be a great safe way to get more information and recommendations."
For additional guidance for parents, she recommends the Centers for Diseases Control & Prevention (CDC.gov) and the American Academy of Pediatrics Healthy Children website at https://www.healthychildren.org
Watch the full Medical Minute with Dr. Copeland here:
Highlighted Provider
---