Health Information Security
As a medical facility, Saltzer Health is subject to the rules and regulations of HIPAA, which exist to protect the privacy of your health information. To read our full policy in English Read HIPAA PolicyLea HIPAA Como centro médico, Saltzer Health está sujeto a las normas y regulaciones de HIPAA, que existen para proteger la privacidad de su información de salud. Para leer nuestra política completa en españolh Lea la política de HIPAAIf you wish to request copies of your health information, please use this HIPAA Release form. You will need to print and complete the form before returning it to Saltzer Health.
---
Vision, Mission and Values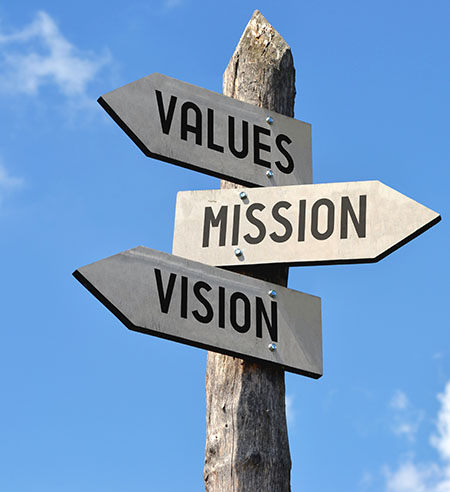 Guiding Principle
We are here because our patients choose us
Vision
Our vision is to be the first choice for health care in the community by:
Being dedicated to life long patient care
Building a healthy community
Providing access to the best, most comprehensive and technically advanced services
Exceeding expectations in all we do
Mission
To serve our patients in a manner worthy of their trust
Core Values
Committed to excellence
Guided by honesty and integrity
Dependent on teamwork and open communication
Devoted to serving people with respect, dignity and compassion
Dedicated to growth, creativity and innovation
Relentless in the pursuit of our mission
---
The Saltzer Story
Every important endeavor can trace its existence to the men and women upon whose shoulders that endeavor grew. With a reputation for successfully combining personalized patient care and state-of-the-art medical science, Saltzer Medical Group owes much of its popularity to the doctors and staff that have contributed their best over the years. But the original founder, Dr. Joseph Saltzer, stands out as the individual who set the tone for the Saltzer Medical Group belief in creating a strong patient-doctor relationship. In 1999 the board of Saltzer Medical Group voted to change the original name of the doctor's group from "Medical Center Physicians" to the "Saltzer Medical Group" in honor of this pioneering physician.Dr. Saltzer was born prematurely on an English immigrant ship heading to Canada where his family settled in Montreal. When it came time to choose a profession he decided on medicine later graduating in 1935 with an MD from the prestigious McGill University in Quebec, Canada. After an internship in New York City, he started specializing in pathology. In those days pathologists often got tuberculosis, and the doctor was soon fighting the disease. His TB collapsed one lung, and after a remission he was urged to go "out west" where the dryer weather would be more conducive to a full recovery. Someone suggested Idaho and the doctor moved to Homedale where he put up his shingle. At first he didn't have a single patient.One day he was chatting with the local druggist when a rancher came in looking for veterinary pharmaceuticals for his prize bull. As he described the symptoms to the druggist, Dr. Saltzer recognized it as an upper respiratory infection of streptococcal origin. Sulfa had just come on the market, the sulfa diazaline drug, and the doctor asked the rancher how much his bull weighed. They sat down and figured out the dosage right there and proceeded to the ranch where they poked all their pills down the bull. The bull survived and Joe's fame spread through the country. People knew that if he could save that prize bull, then he could probably treat their families. So his practice grew.However, working from Homedale with hospitalized patients was difficult since the closest hospital was in Nampa, so Dr. Saltzer eventually moved to Nampa to be near a hospital. He teamed up with a local surgeon, Dr. Kellogg, and networked with the other local doctors, always trying to find the best medical solutions for his patients. Eventually, he asked Dr. Robert Hay and Dr. Harold Brown "Why don't we get together and we'll start a clinic?" That was the beginning of the Saltzer Medical Group. After 5 decades practicing medicine, Dr. Saltzer retired at the age of 76, but the friendly patient oriented approach that characterized his practice continues at the medical group that bears his name.